Having held off on following the meat in dessert trend until now it seemed only appropriate to join it if only for a short time with this recipe for Maple-Pecan Sundaes with Candied Bacon from Bon Appetit magazine's recent maple heavy issue.
During maple harvest season a traditional candy-like treat is created by drizzling hot maple syrup on snow. This dessert by Bon Appetit is a bit more gourmet, but it has the same idea. Drizzle maple syrup over almost anything and the results are going to be devoured.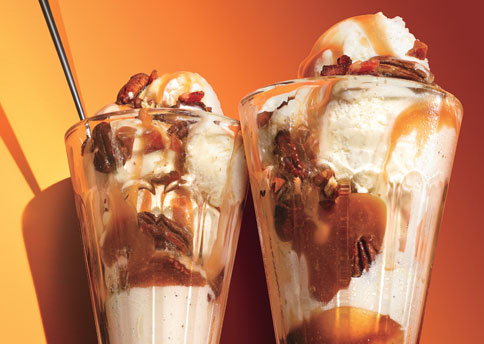 Photo by Dan Forbes for Bon Appetit.