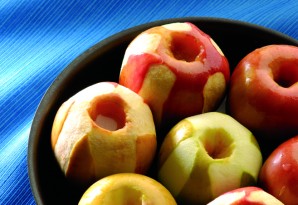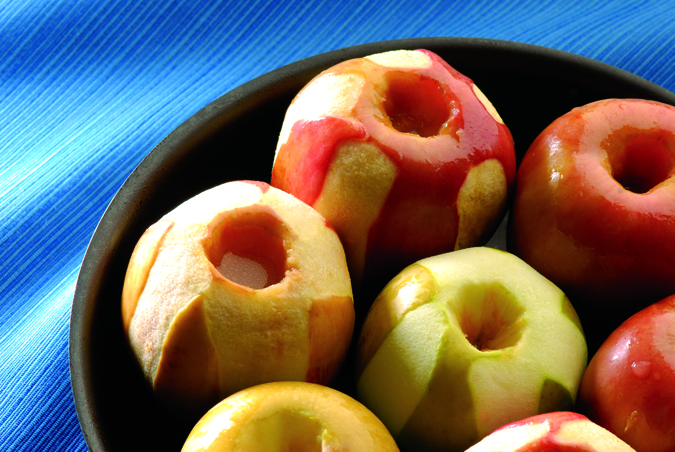 The apple crop looks great so far this summer, which means in a few short weeks there should be apples a plenty at farmers' markets and grocery stores. Ever been apple picking?  Why not go to a pick-your-own orchard this fall and make a family outing of it.  A beautiful drive through the country and fresh picked apples off the tree is a cherished right of fall. Undoubtedly you will leave with a lot more apples than you bargained and need a way to use them.
Ingredients:
6 large baking apples
1 1/2 cups Coombs Family Farms 100% pure or organic maple syrup
1 tsp grated lemon peel
2 Tbsp lemon juice
2 Tbsp butter
1/2 tsp nutmeg
Preparation:
Core apples: score into 8 sections, paring every other section. Put apples in 9×9 inch baking dish. Combine syrup with remaining ingredients: pour over apples.
Bake in oven at 350, basting frequently with syrup until apples are tender, about 1 hour. Remove from oven and let apples cool in pan. Continue to baste with syrup.