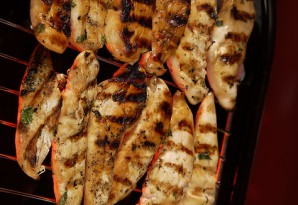 Grilled Chicken Breast with a Sweet & Spicy Maple Glaze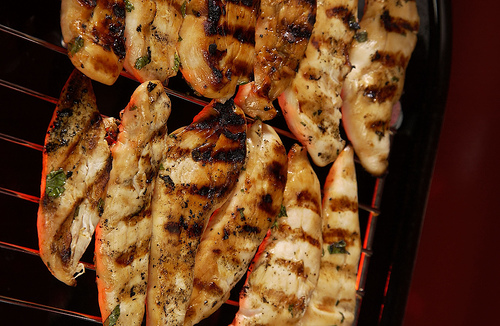 Ingredients:
4  boneless skinless chicken breasts
5 Tbsp Coombs family Farms maple syrup
1 Tbsp + 1 teaspoon chili pepper oil
1 Tbsp + 1 teaspoon tamari
2 tsp apple cider vinegar
Optional:  ½ cup tightly packed fresh cilantro leaves, coarsely chopped
Directions:
Put all the ingredients in a large bowl and mix together.
Taste and adjust the seasonings, if desired.
Marinate chicken beasts for 20 minutes in the refrigerator.
Grill them over a medium-hot fire until they are golden brown outside and opaque throughout.