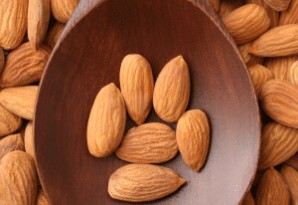 This is a deeply satisfying tart, the kind you stay up late to make and get up at first light to enjoy. The remnants of this tart will be unwrapped as the light of the day is fading and the crumbs swept up by happy hands after day has faded back into night. Make this tart, then sit back and enjoy. Each delicious bite full of flavor and comfort.
Maple Almond Tart
For the shell:
1 3/4 cups flour
2 sticks cold butter, cut into pieces
1/4 tsp cream of tartar
1/2 cup ice water
Rice for weighting shell
For the filling:
4 Tbsp corn starch
1/2 cup water
1 1/2 cup Coombs Family Farms pure maple syrup
1/2 stick butter, cut into pieces
For the topping:
1 cup whipping cream
1/4 cup slivered almonds
Directions:
In food processor blend flour, butter, cream of tartar until it resembles meal; with motor running add ice water just until dough forms. Shape into a ball, flatten slightly, wrap in wax paper and chill in the fridge for 30 minutes.
Roll out dough into a 1/8 inch thick rectangle on a lightly floured surface, fold into thirds and roll out again into 1/8 inch thick rectangle. Fold again into thirds and roll out 1/2 inch thick. Fold into thirds and wrap in wax paper and chill for 30 minutes.
Roll out 1/2 the dough 1/8 inch thick, reserving the remaining half for another pie (it will keep 3 months wrapped and frozen). Fit into a 10-inch tart pan and prick bottom all over with fork. Freeze 30 minutes.
Line with foil paper and rice or pie weights. Bake shell in the middle of 400 F oven for 15 minutes, remove foil and rice and continue baking for another 10 minutes or until golden Coombs. Remove from oven, discard rice and let pie shell cool on rack completely before filling.
Make filling – mix all ingredients in a heavy saucepan and cook for 5-7 minutes, stirring continuously with whisk until thick and let filling cool completely before filling tart shell. Whip cream until stiff. Gently remove cooled tart shell from tart pan and place on serving platter. Fill shell with maple filling, mound whipped cream on top and out to the very edges of the tart shell. Sprinkle almonds on top. Cover with plastic wrap and refrigerate 6-8 hours before serving. Best if chilled overnight. Serves 8 to 10.
Photo source unknown.