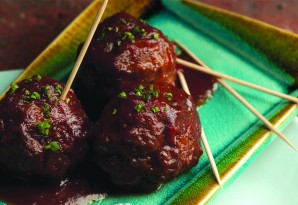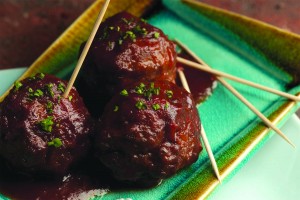 Ingredients:
2 lbs. lean ground beef
1 medium onion chopped
2 eggs
1 tsp. salt
Bread crumbs
1 1/2 cups chili sauce
1/2 cup Coombs Family Farms 100% pure or organic maple syrup
Preparation:
Combine beef, onion, eggs, salt in a bowl. Mix well and add enough bread crumbs to bind mixture. Shape in small balls. Brown in skillet. Pour rest of ingredients over meat, gently mix together and simmer for 25 minutes. Serve with wooden picks.