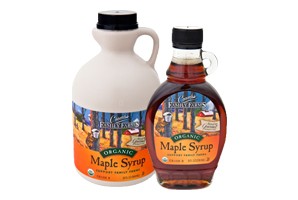 This is a favorite meal when you want something comforting and filling.
Prosciutto with Marscapone and Maple
Ingredients:
1 fresh French baguette
8 oz marscapone
¼ lb prosciutto ham, shaved
3 Tbsp Coombs Family Farms pure maple syrup
Directions:
Thinly slice baguette. Spread ½ tsp. marscapone on each baguette slice. Drizzle maple on top. Place one or two slices of folded prosciutto on top. Serve.