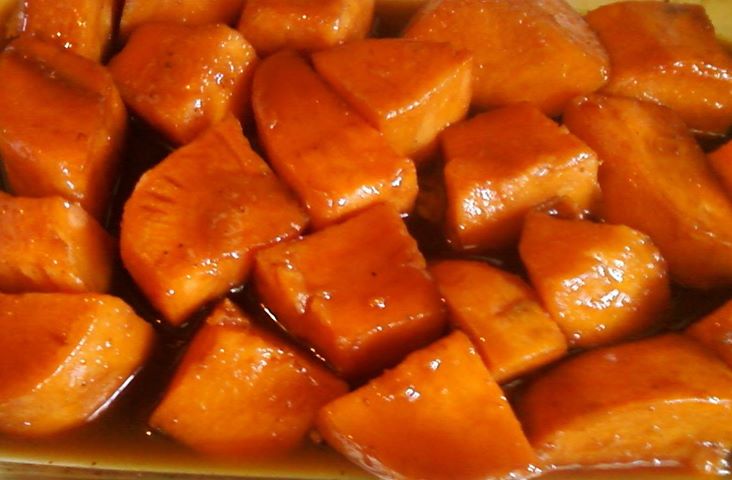 Maple Baked, Glazed Yams
A great holiday recipe from Iain Stuart that uses two holiday staples, yams and maple syrup!
Serves 4-5
3 Medium-Large Red Garnet Yams
¼ tsp. salt
1/8 tsp. nutmeg
4 TBSP Real Butter
1 TBSP Corn Starch
1 TBSP Water
Wash & Peel yams, and cut into the desired sized pieces, and place into a microwave safe casserole bowl or pan.
Sprinkle with salt and nutmeg
Dot over the top with butter
Pour Maple syrup over the yams.
Cover with Microwave safe plastic wrap, or even just a paper towel will work.
Cook in the microwave on full power for about 20 minutes. You may want to check them depending on the wattage of your microwave, but cook until tender.
Remove from Microwave, and drain the liquid off into a small saucepan. Set yams aside.
Mix the cornstarch and water together.
Bring Maple liquid to a light boil and add the cornstarch-water mixture. Cook until mixture thickens.
Pour thickened mixture over the still warm yams. Serve.