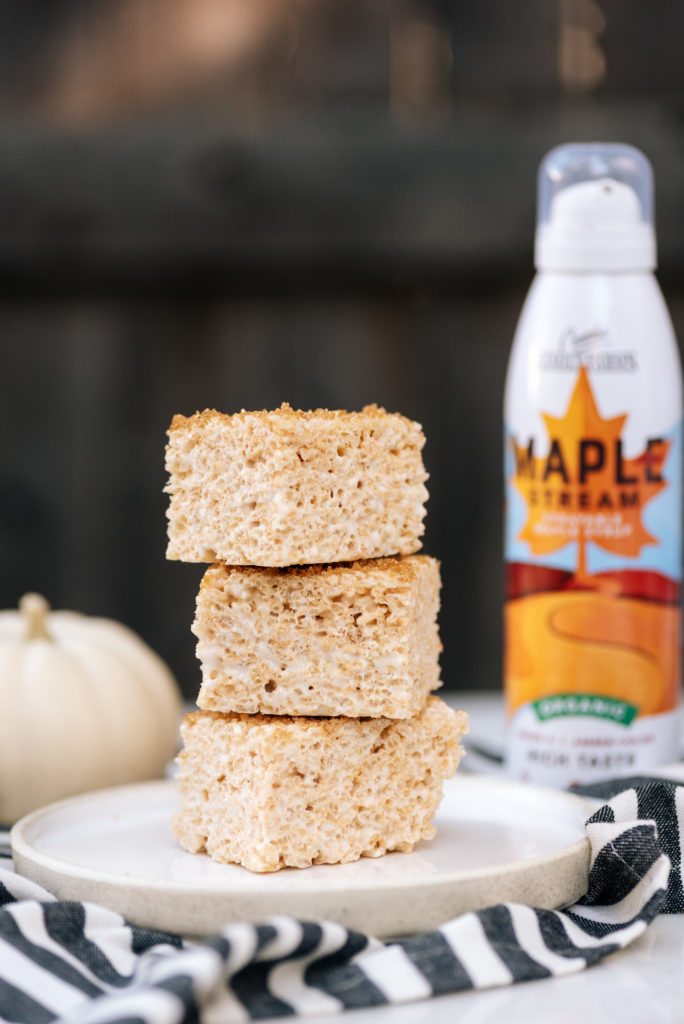 Ingredients:
4 oz unsalted butter
2 tablespoons Maple Stream
1 10-ounce (285-gram) bag marshmallows
6 cups Rice Krispies
Generous pinch coarse sea salt
Turbinado sugar for sprinkling on top!
Directions:
In a small saucepan, heat the butter over medium-low (paying very close attention so it doesn't scorch!) until it's clear and golden brown in color and starts to smell nutty.
Remove the brown butter from the heat and stir in the Maple Stream, marshmallows and salt until the mixture is smooth and fully incorporated.
Stir the Rice Krispies into the marshmallow mixture. Turn the crispy mixture out into a 8 x 8 pan lined with parchment paper. Use your hands to press the Rice Krispies into the pan firmly.
Sprinkle the Krispie treats with turbinado sugar and allow to set for at least 30 minutes before cutting into bars and enjoying.