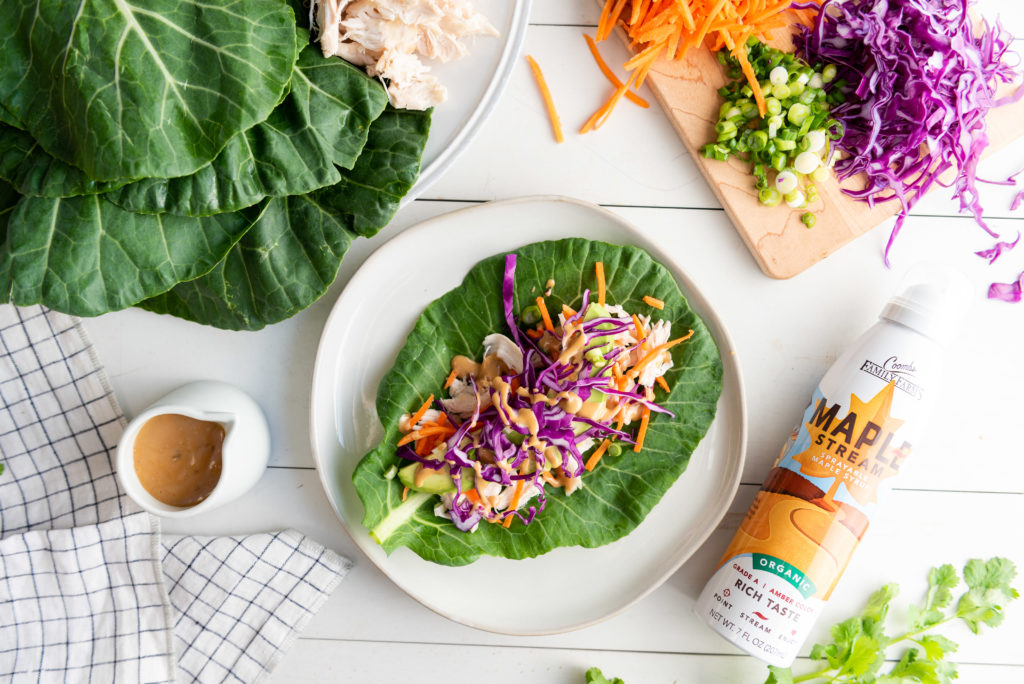 Ingredients:
Wraps –
1 bunch of collard greens, rinsed and with stems trimmed
1 lb cooked, shredded chicken breast
1 cup shredded carrots
1/2 cup shredded purple cabbage
3 green onions, sliced thin
1 avocado, sliced
Cilantro leaves for garnish
Dipping Sauce –
1/4 cup smooth almond butter
1 tablespoon almond milk
2 tablespoons hot water
1 1/2 tablespoons apple cider vinegar
1/2 clove garlic, minced
1 tablespoon coconut aminos
1 tablespoon Coombs Maple
Red pepper flakes & Himalayan Sea Salt to taste
Directions:
Combine all sauce ingredients in a small food processor and blend until creamy and smooth, scraping down the sides as needed.
Lay down collard leaves and assemble with cooked chicken and toppings. Drizzle with sauce to serve.