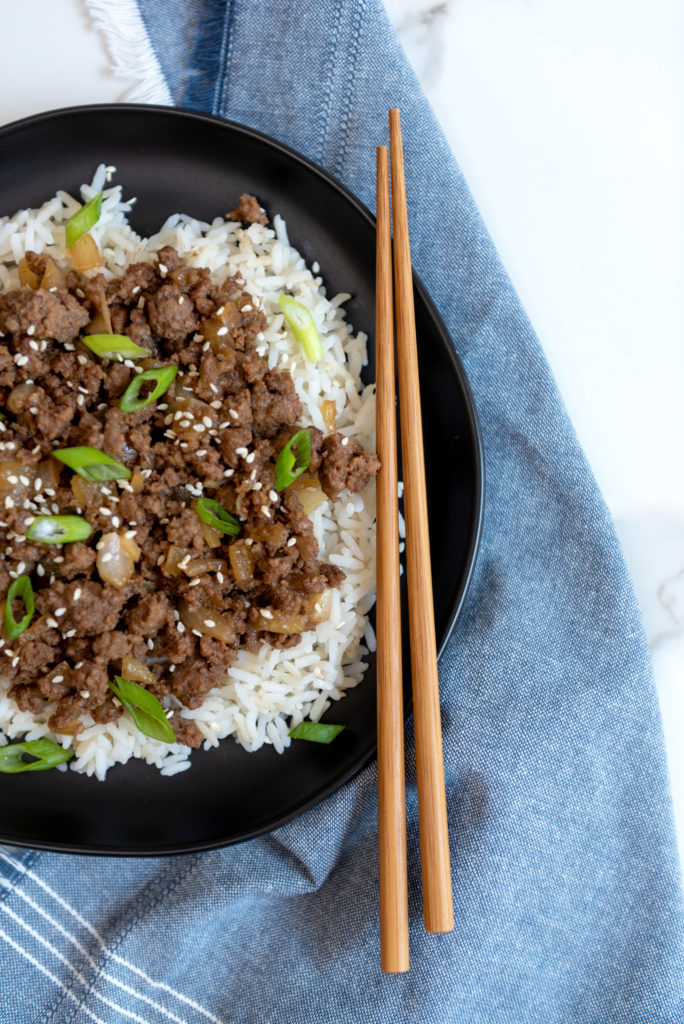 Serves 4/10 mins Prep Time/15 mins Cook Time
Ingredients
* 1 pound lean ground beef
* 1 medium onion, diced
* 3 garlic cloves, minced
* 1 tablespoon fresh ginger, minced
* ¼ cup Coombs Maple Syrup
* ¼ cup coconut aminos
* 2 teaspoons sesame oil
* ¼ teaspoon crushed red pepper flakes
* 1 generous pinch of salt
* 2 cups hot cooked white or brown rice
* sliced green onions and sesame seeds for garnish
Directions
In a large skillet over medium heat, cook the ground beef, onion, garlic and ginger until the beef is cooked through and crumbles easily.
Add the maple syrup, coconut aminos, sesame oil, red pepper flakes, and salt and simmer for 3-5 more minutes or until the sauce is well combined.
Serve over hot rice and top with green onion and sesame seeds and enjoy!