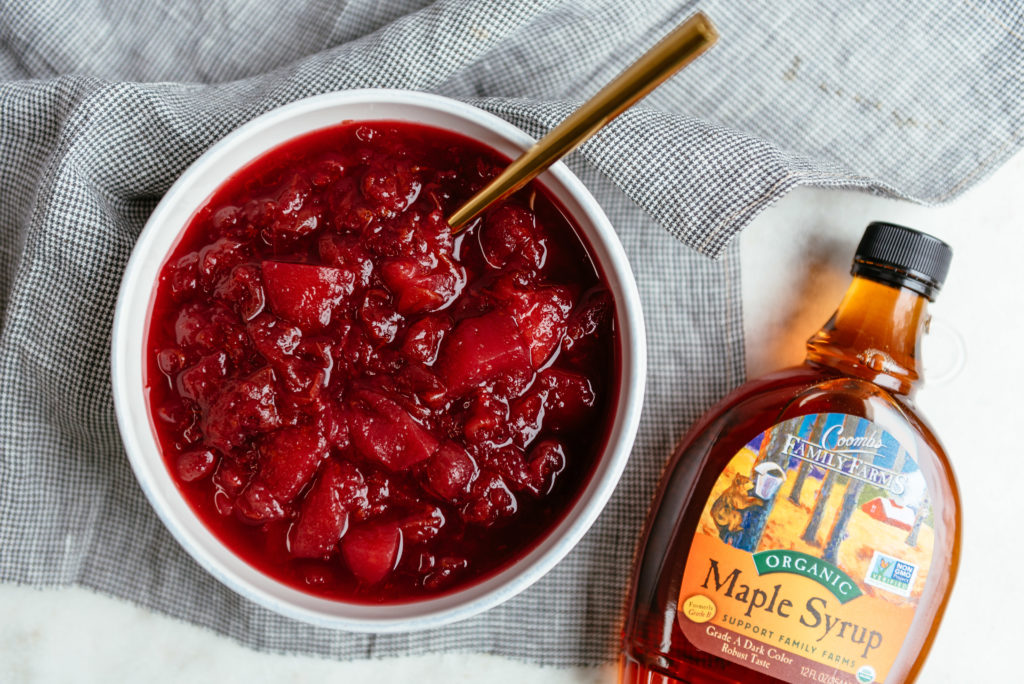 Makes ~ 2 cups
Ingredients
1 12oz bag of fresh cranberries
1 cup Coombs Maple Syrup
½ cup water
1 Granny Smith Apple, peeled, cored, and roughly chopped
Juice and zest of 1 orange
Juice and zest of 1 lemon
Directions
In a medium saucepan over medium heat, combine cranberries, maple syrup, and water. Cook for 5 – 10 minutes or until the cranberries start to pop open.
Add the apple, zest, and juice and simmer for 30 – 35 minutes or until the cranberry sauce has thickened.
Remove from heat, let cool completely and then refrigerate until ready to serve.