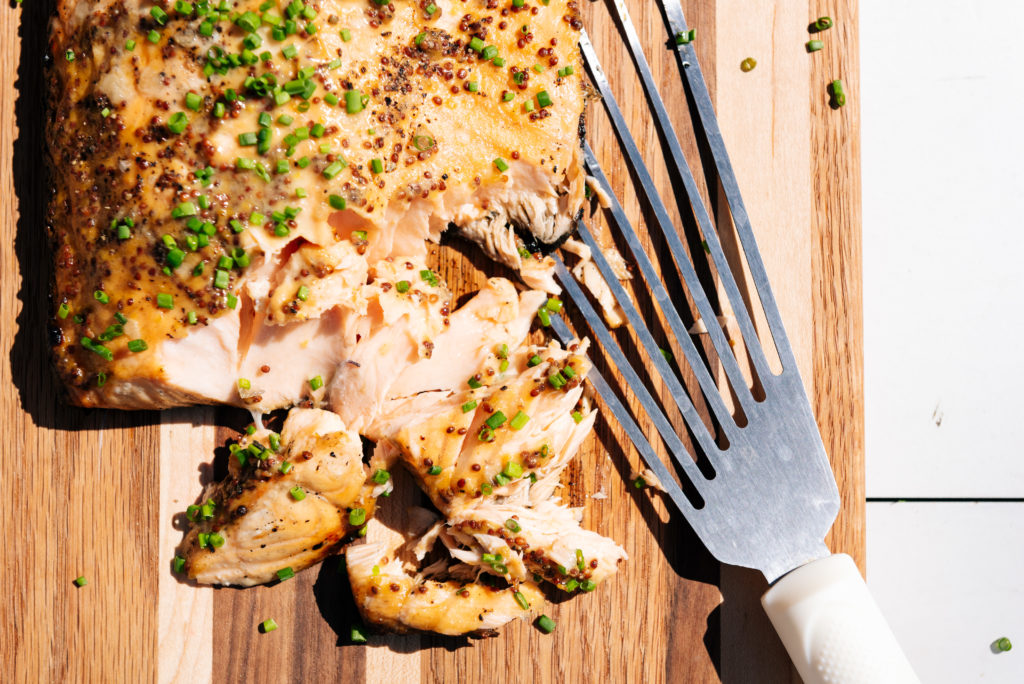 Serves: 4
Cook Time: 20 minutes
INGREDIENTS
1 ½ – 2 lb salmon filet, skin on
2 tablespoons Dijon mustard
1 tablespoon whole grain mustard
1 tablespoon Coombs Maple Stream
Salt and pepper
Fresh chives, finely chopped
INSTRUCTIONS
Fire up a clean grill on medium heat.
Prepare the salmon by seasoning the flesh of the fish liberally with salt and pepper. Mix the mustards and maple syrup in a small bowl and spread over the top of the fish.
Gently transfer the fish to the grill, skin side down. Cover the grill and cook the salmon for about 15 minutes or until fish flakes easily (do not flip or disturb the fish!). Using a large metal spatula, carefully transfer the salmon to a serving platter. Allow it to rest for 3 minutes, top with fresh chives and serve.