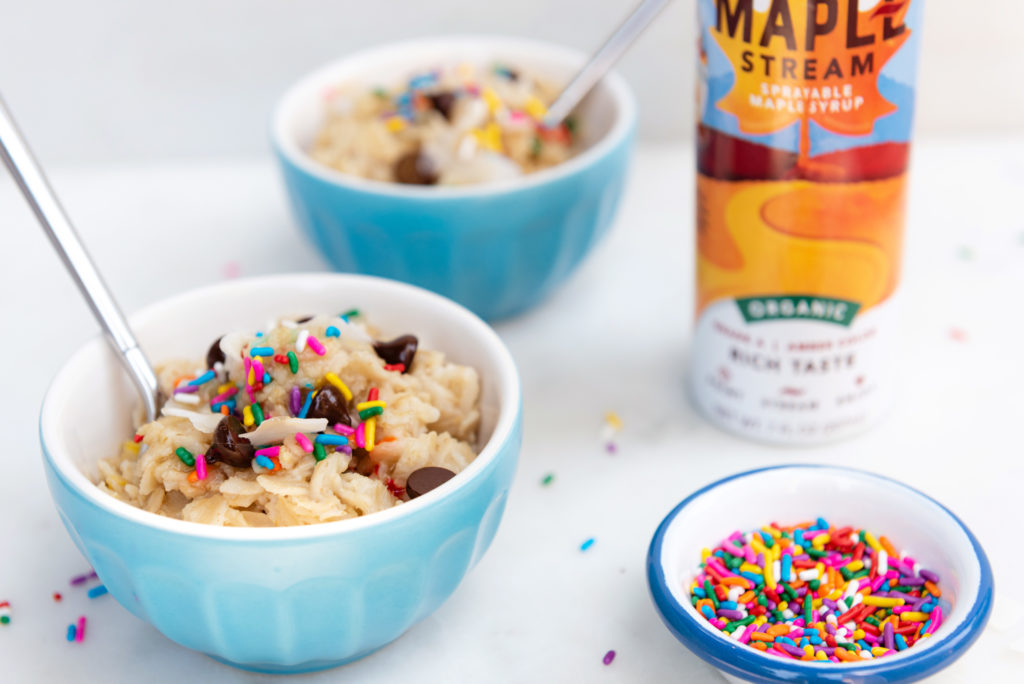 Ingredients:
1/2 cup old fashioned oats
1 cup water or milk of your choice (we love using almond milk)
Pinch of salt
1 – 2 teaspoons rainbow sprinkles
chocolate chips & Maple Stream to garnish
Directions:
In a bowl, combine the oats, liquid, and salt. Microwave on high for 2 minutes. Let stand for a couple of minutes or until safe to handle and then let kiddos add on their fun toppings to enjoy!