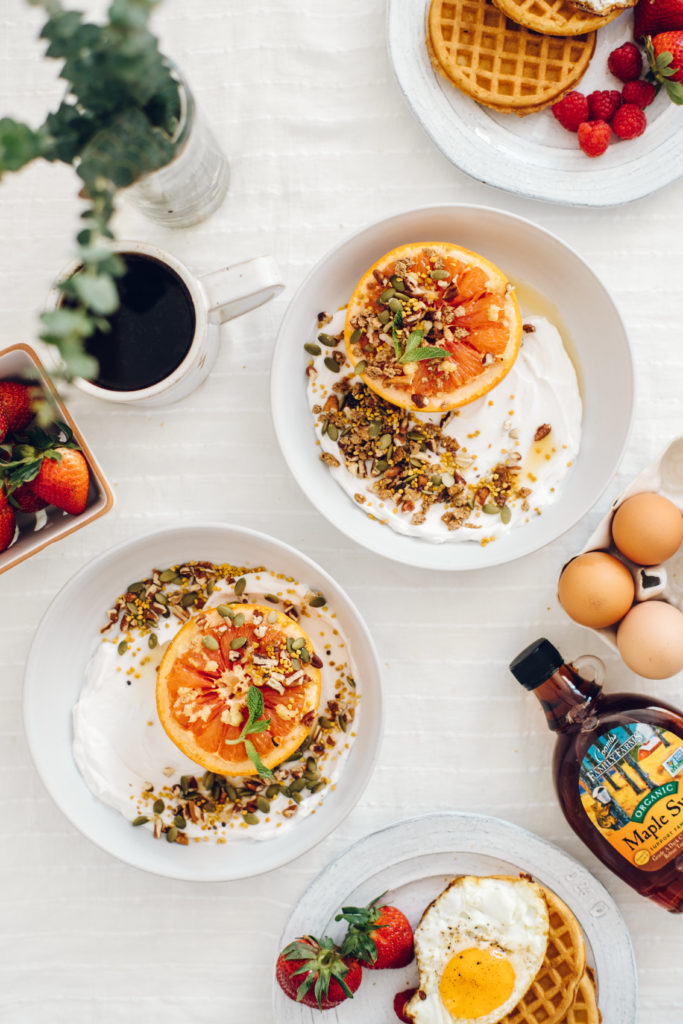 Servings: 1 grapefruit
Prep Time: 5 mins
Cook Time : 15 mins
INGREDIENTS
1 ruby red grapefruit
2 tbsp. Coombs Family Farms Organic Maple Syrup
1 tsp fresh ginger, grated
¼ tsp vanilla extract
Serve with
Mint leaves, for garnish
Pumpkin seeds
Chopped pecans
Granola
Yogurt
INSTRUCTIONS
Preheat oven to broil.
Cut the grapefruit in half. Use a knife to trace around the flesh of the grapefruit. Use the tip of the knife to segment the grapefruit, cutting the flesh away from the skin.
Drizzle each half with 1 tbsp. Coombs Family Farms Organic Maple Syrup.
Use a microplane to grate ½ tsp fresh ginger on to each half. Drizzle a small amount of vanilla extract on each half.
Place the halves cut side up on a baking tray with a lip.
Bake on the top rack of the oven for 15 minutes.
Serve with yogurt, pumpkin seeds, pecans, granola, and mint leaves.