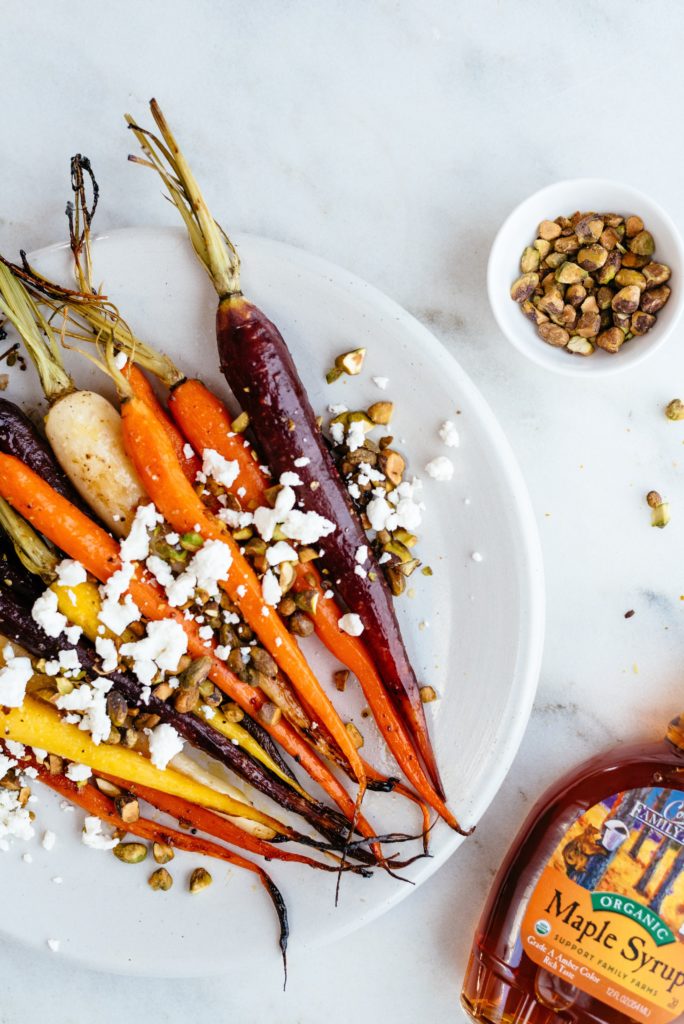 *Serves 8
Ingredients
2 bunches baby rainbow carrots
2 tablespoons olive oil
1 tablespoon Coombs Maple Syrup
1 tablespoon orange juice
2 teaspoons whole grain mustard
2 cloves of garlic, grated
½ cup chopped pistachios
2 oz. crumbled goat cheese
Kosher salt and pepper
Directions
Preheat oven to 450 ℉. In a small jar, combine olive oil, maple, orange juice, mustard, garlic, and a big pinch of salt and pepper. Shake to emulsify the vinaigrette.
On a large sheet pan, toss carrots in maple vinaigrette mixture and arrange in a single layer.
Roast carrots for 15 minutes or until golden brown, turning once. Arrange roasted carrots on a platter and top with chopped pistachios and crumbled goat cheese to serve.