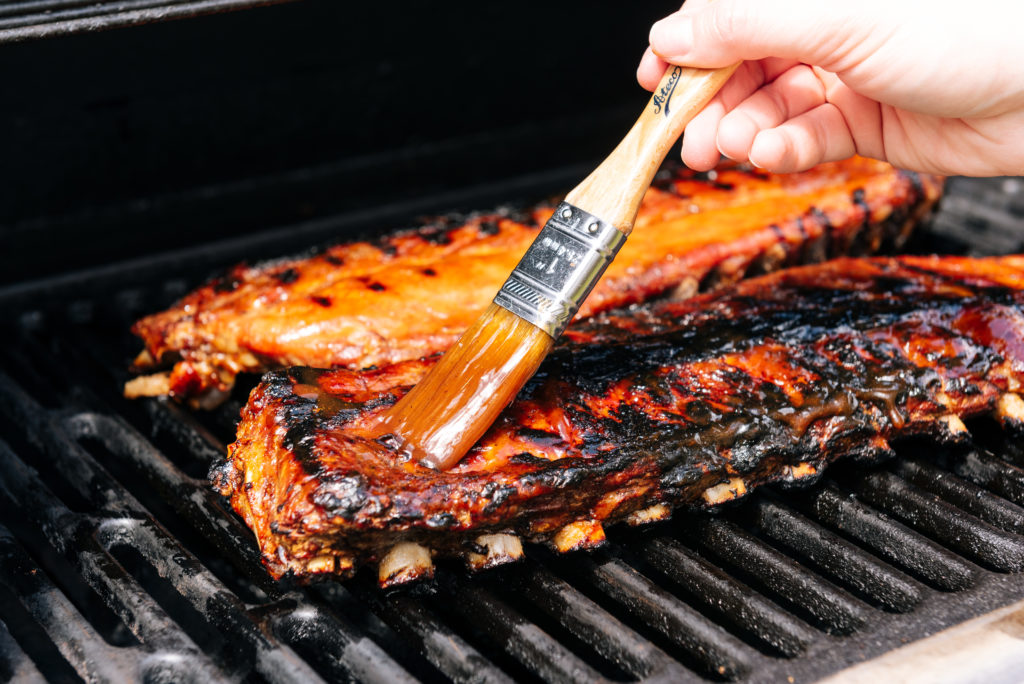 Serves: 6
Cook Time: 4 hours
Ingredients:
2 racks baby back ribs (~3lbs each)
½ cup Coombs Maple Syrup
¼ cup apple cider vinegar
2 tablespoons Dijon mustard
Salt and Pepper
1 – 1 ½ cups Quick and Easy BBQ Sauce (see below)
Directions:
Preheat the grill to medium-low (~300℉). Place the ribs into a large shallow dish, meat side down.
In a small bowl, whisk together the maple syrup, apple cider vinegar, and Dijon mustard. Pour mixture over the ribs and marinate for 30 minutes.
Place the ribs on the grill and cook for 2 ½ – 3 hours, turning every 45 minutes, until the ribs are cooked through.
Turn up the grill heat to medium-high and paint the ribs with the Quick and Easy BBQ Sauce. Cook for an extra 3 minutes on each side or until the ribs develop a very crispy saucy exterior. Remove from grill and let rest for 5 minutes before enjoying.
Quick and Easy BBQ Sauce:
¾ cup ketchup
1 tablespoon Worcestershire sauce
2 tablespoons Dijon Mustard
2 tablespoons Coombs Maple Stream
1 tablespoon red wine vinegar
1 teaspoon garlic powder
1 teaspoon smoked paprika
Whisk all ingredients together in a bowl to combine.