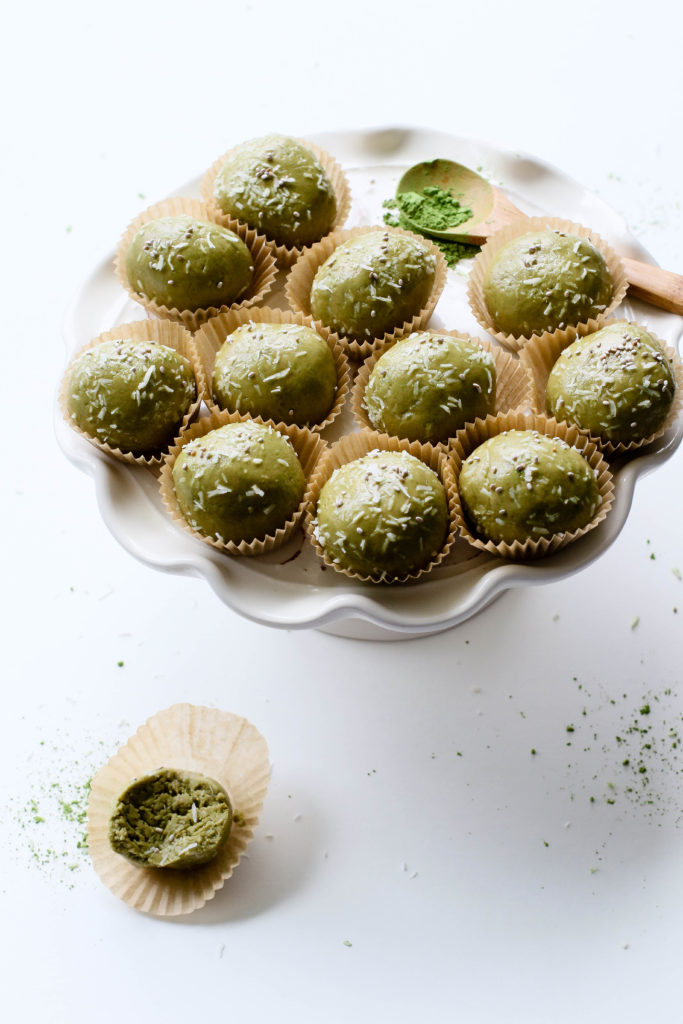 1 Serving / 10 mins Prep Time / 20 mins Total Time
Ingredients
1 tsp coconut oil
1 cup cashew butter
2 TBS Coombs Rich Taste Maple Syrup
¼ cup vanilla protein powder or coconut flour
2 tsp matcha powder
¼ cup coconut flakes
Directions
Warm a skillet over medium-low heat with coconut oil.
Once melted, add in the cashew butter and maple syrup and stir until well combined and thick.
Add mixture to a large mixing bowl and add the protein powder, matcha powder, and coconut flakes. Fold mixture with your hands or a spatula until well combined.
Roll into ~1 TBS balls and roll the balls in optional coconut flakes.
Serve immediately. Store leftover balls in the fridge for 3-5 days.