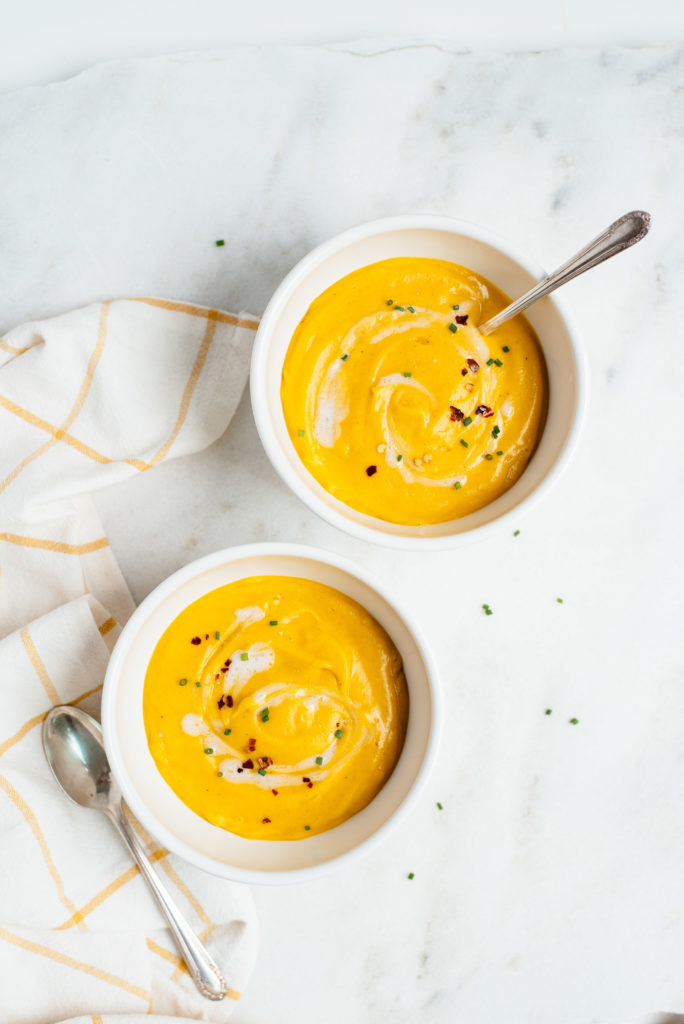 Serves 3-4/15 mins Prep Time/30 minutes Cook Time
Ingredients
*4 cups roughly chopped root vegetables of your choice (we love a combo of winter squashes, carrots, and parsnips)
*1 onion, chopped
*2 tablespoons olive oil
*2 tablespoons Coombs Maple Syrup
*1 teaspoon garlic powder
*1 teaspoon cinnamon
*2 teaspoons curry powder
*1/2 teaspoon nutmeg
*Salt & pepper
* 1-quart chicken stock
*1/2 cup coconut milk
*chopped fresh chives for garnish
Directions
Preheat oven to 425°F.
On a large sheet pan, toss the veggies and onion with olive oil, maple syrup, and spices.
Roast the veggies for 25-30 minutes or until soft.
In a blender, combine roasted veggies with 1 quart of hot chicken or vegetable stock and 1/2 cup of coconut milk.
Carefully blend the hot mixture until smooth and garnish with chopped fresh chives to serve.