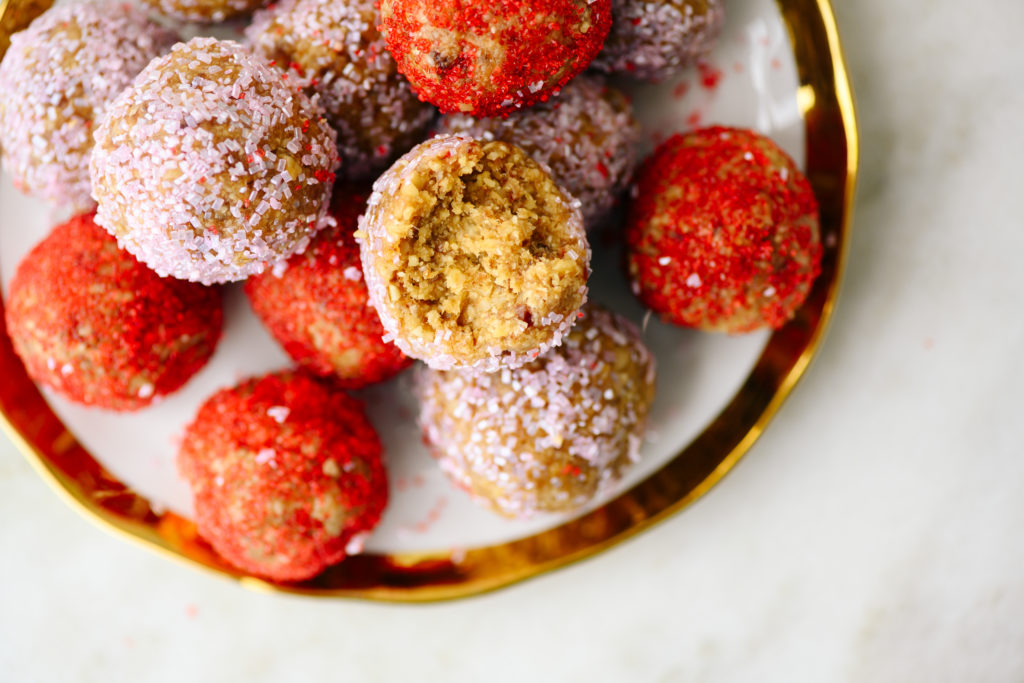 Ingredients:
2 1/2 cups raw walnuts, toasted in the oven at 350F for about 10 minutes
1 1/2 cups rolled oats
1/2 cup Medjool dates, soaked in hot water for 5 minutes, drained and pitted
2 tablespoons Coombs Maple Stream
Pinch of kosher salt
Pink and red sprinkles
Directions:
Combine all ingredients except for sprinkles in a food processor and blitz until a ball of *dough* starts to form.
Scoop mounded tablespoons of the mixture and roll with hands to make a ball.
Roll the truffles in the sprinkles and chill in the refrigerator for at least 15 minutes to set. Enjoy with loved ones!