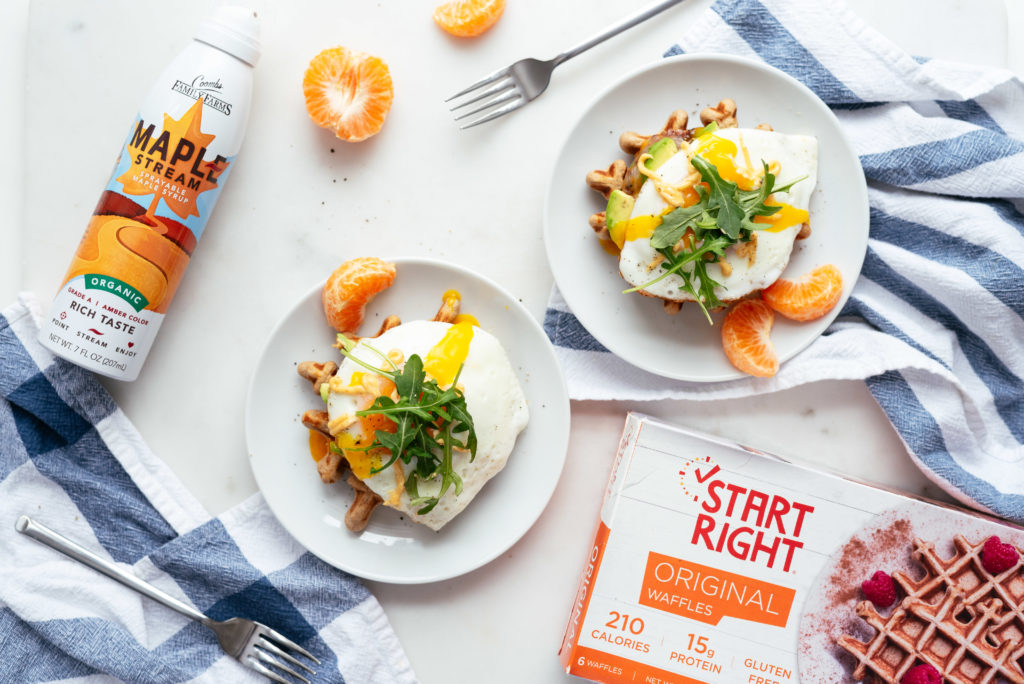 *Serves 2
Ingredients
4 Breakfast Sausage Patties
1- 2 teaspoons cooking oil
Coombs Maple Stream sprayable maple syrup
4 slices Colby Jack cheese
1 avocado, sliced into thin wedges
4 eggs
Chipotle mayo, we love Primal Kitchen
1 cup arugula
Directions
Prepare Start Right waffles according to instructions on package.
In a large skillet, heat cooking oil over medium heat and brown the sausage patties on both sides until they are golden and fully cooked through. Drizzle each patty with Maple Stream and then top with a slice of Colby Jack. Continue to cook until cheese is melted and then stack one patty on each of the warm waffles.
Cook eggs to your preference. Layer sliced avocado onto the open waffle sandos and then top with a hot egg. Drizzle with chipotle mayo and top with arugula for garnish.
We'd suggest enjoying these with a fork and a knife!