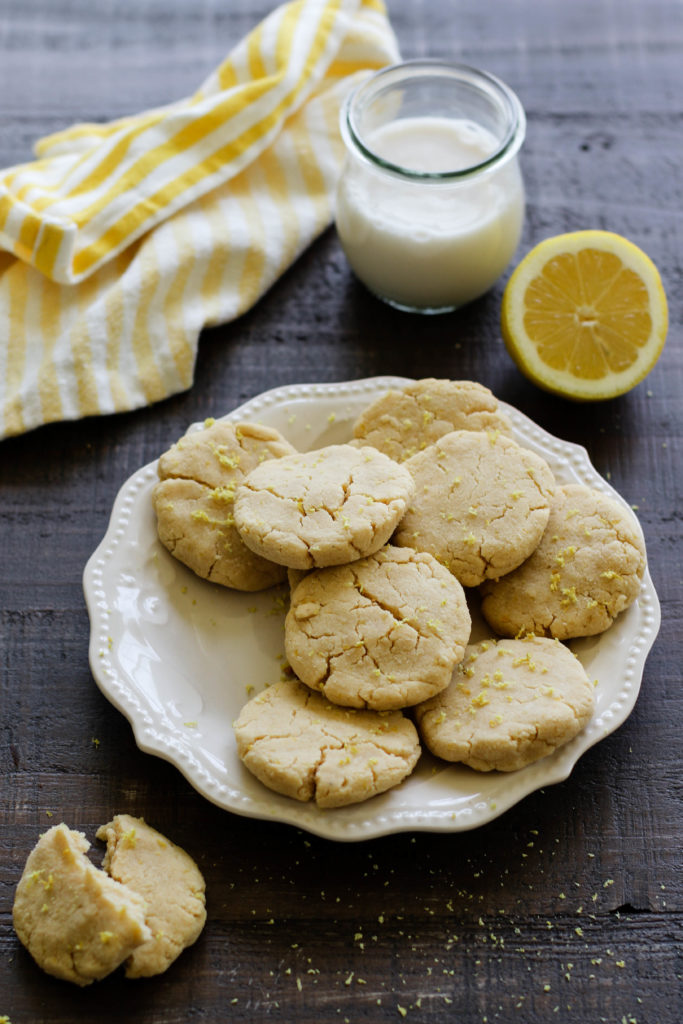 12 cookies / 10 mins Prep Time / 10 mins Bake Time / 20 mins Total Time
Ingredients
1/4 cup coconut oil
1/3 cup Coombs Rich Flavor Maple Syrup
1 tablespoon lemon zest (~zest from one lemon)
1 TBS lemon juice
1 cup almond flour
1/3 cup coconut flour
½ tsp baking soda
Directions
Preheat the oven to 350°F and line a baking sheet with parchment paper.
In a large mixing bowl, mix together the coconut oil, maple syrup, and lemon juice. Add in the almond flour, coconut flour, and baking soda.
Roll the cookies into ~1.5 TBS balls and flatten slightly with your hands.
Place cookies on baking sheet and bake for 10-12 minutes until lightly browned and slightly cracked on the edges.
The cookies will still be very soft when first removed them from the oven, so allow to cool completely before serving.
Store leftovers cookies in the fridge in an airtight container for 3-5 days and freeze for long-term storage.