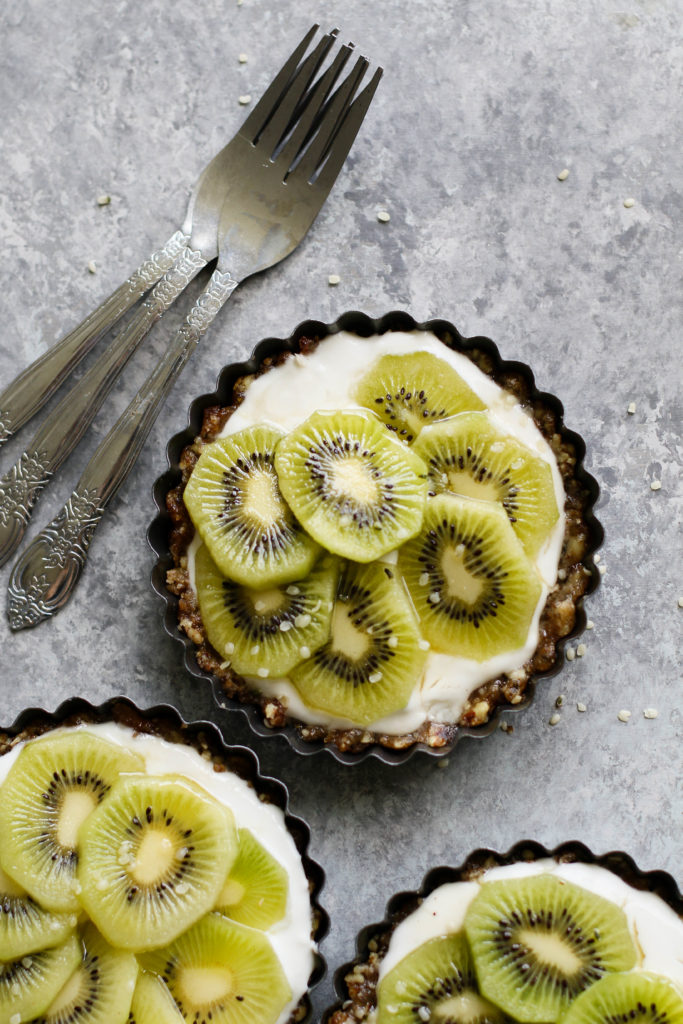 8-12 Servings / 10 mins Prep Time / 20 mins Total Time
Ingredients
CRUST
3/4 cups mixed nuts (I used a mix of walnuts and almonds)
¾ cup old-fashioned rolled oats
1 TBS Rich Taste Coombs Maple Syrup
3/4 cup pitted and packed Medjool dates, pitted (8-10 dates)
TART
1 cup vanilla Greek yogurt
3-4 thinly sliced kiwi
1 TBS Rich Taste Coombs Maple Syrup
Hemp hearts, for sprinkling
Directions
In a bowl of food processor pulse together pitted dates, oats, maple syrup, and nuts until a sticky dough forms.
Press the mixture into bottom of a tart pan(s) in a flat layer, working up sides to form the crust.
Spoon the Greek yogurt onto the top of the crust and spread evenly with the back of a spoon.
Add the sliced kiwi to top of the tart in a circular fashion.
Chill fruit tart pan(s) in the fridge until ready to serve.
To remove the tart(s) gently pop the bottom out and transfer to a plate. Serve chilled with a drizzle of maple syrup and a sprinkle of hemp hearts.