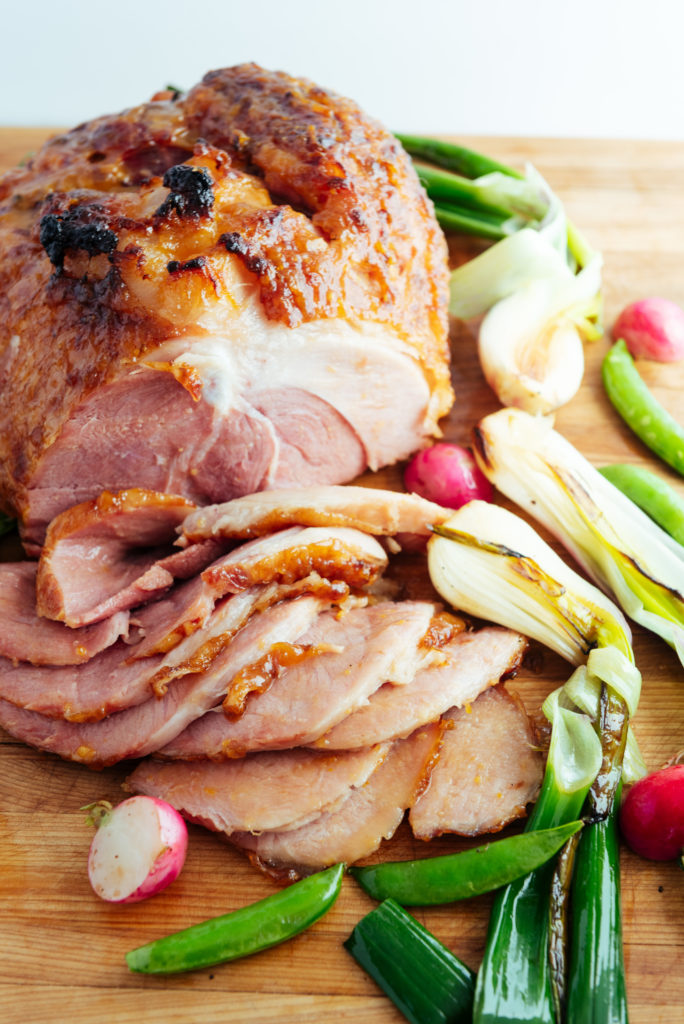 Makes enough glaze for 12 – 14lb. ham
Prep Time: 5 minutes
INGREDIENTS
1 13-oz jar Apricot Preserves
1/2 cup Coombs Maple Syrup
1/4 cup dijon mustard
Juice and zest from 1 orange
2 garlic cloves, grated
1 teaspoon ground cloves
INSTRUCTIONS
Combine all ingredients for glaze in a small saucepan and bring to a simmer.
Halfway through the cook-time of your ham, brush the meat with half of the glaze.
When the ham has 10 minutes more to cook, glaze again with the remaining maple dijon goodness and fire up the oven to 450 degrees F to help caramelize the glaze.
Slice and enjoy to your heart's ham content!