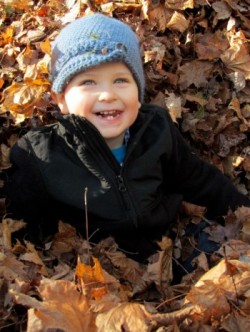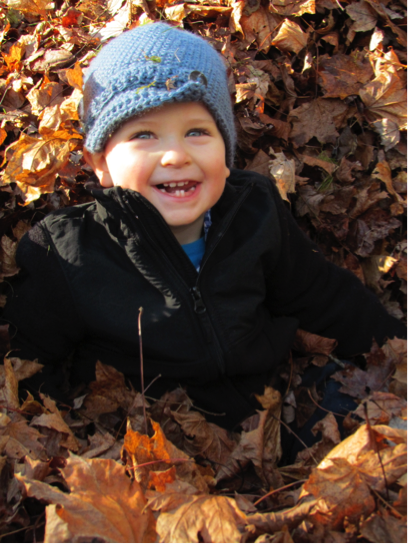 What we eat as children shapes much of what we eat as adults. This is why it's so important to develop healthy-eating habits early on. Just as importantly, it's essential that children understand just what real food tastes like. This early appreciation of pure and natural foods is not only exciting, but it's also a fundamental building block for a future healthy lifestyle. We believe that pure maple syrup can play a delicious role in this aspect of nutrition education.
Childhood obesity: a growing health concern
Before we delve into the healthy benefits of pure maple syrup and how to incorporate them into kid-approved healthy recipes, let's first look at one of the most compelling reasons to add more wholesome and natural foods to our diet; childhood obesity.
Childhood obesity is a very real concern in today's society. During the past 30 years, the rate of obesity has doubled in children and quadrupled in adolescents. In fact, according to a study published in the Journal of the American Medical Association (JAMA), about 17% of children aged 2 to 19 were obese in 2011-2012. Obese children have a higher likelihood to be obese adults, putting them at risk for a myriad of short- and long-term health problems such as diabetes. Possibly even more disturbing, this study found that a large part of a child's obesity risk is already established by age 5. This finding should instill a greater sense of urgency in parents to encourage healthy eating habits as soon as their children start eating solid foods.
The good news is that we may have already seen the peak of this national health problem and a counterbalancing trend toward healthier eating may be at hand. The same study reports that obesity rates in children 2 to 5-years-old have decreased significantly over the past decade. More specifically, researchers saw a 43% decline in this group's rates – from 13.9% to 8.4% between 2003-2004 and 2011-2012.
Not all sweeteners are equal
There's been a lot of talk about high-fructose corn syrup (HFCS) in recent years – and the buzz isn't good. Sweeter and cheaper than regular sugar, HFCS has become a widely used ingredient in processed foods and beverages such as sweetened soft drinks.
In addition to its documented relationship to obesity, researchers from Princeton University believe that HFCS may be linked to the development of various adverse health conditions such as diabetes. Imitation syrup, also known as table syrup, not only contains HFCS, but is brimming with other unpleasant stuff including cellulose gum, caramel color, sodium benzoate and sorbic acid, artificial and natural flavors, and sodium hexametaphosphate.
Researcher Bart Hoelbel says, "Some people have claimed that high-fructose corn syrup is no different than other sweeteners when it comes to weight gain and obesity, but our results make it clear that this just isn't true."
Healthy maple inspired meals = endless possibilities
The alternative to HFCS is simple; look to the real stuff! Choose pure sweeteners such as 100% pure maple syrup and maple sugar that are naturally sweet. The health benefits of pure maple syrup are equally delicious. Containing 20 compounds linked to human health, pure maple syrup also has antioxidants that are believed to have anti-bacterial, anti-diabetic and anti-cancer properties. As an added health bonus, pure maple syrup is also loaded with calcium and potassium.
Switching from HFCS to pure maple syrup won't be a hard sell for your kids. In fact, we'd be surprised if they didn't love pure maple syrup more than the artificial sweeteners. Maple syrup is a must-have for delicious foods that your kids will love. Here are just a few ways to use real maple syrup:
Drizzle it on top of nutritious cereals (oatmeal, granola, hot wheat bran);
Bake it into homemade wheat breads;
Replace sugar with pure maple syrup and maple sugar for healthy and delicious cookies;
Create tasty salad vinaigrettes to boost your kids' leafy green intake;
Use it for savory meat glazes (salmon will be a hit even with picky eaters!)
The possibilities for healthy maple-inspired meals are endless. Get in the kitchen and get creative with this natural sweetener you can feel good about giving to your children. When you give your kids wholesome and nutritious real foods, explaining why food choice matters, you are giving an invaluable gift that will be passed down through generations.
Real foods fight obesity
In January 2012, the USDA issued its rules for school meals that will be phased in over the next three years. Cafeterias are required to offer vegetables and fruits at every meal, reduce sodium, reduce some types of fat and adhere to calorie minimums and maximums. School vending machines also received new marching orders. And the government continues to push forward on federal guidelines, limiting the types of food and drinks that can be advertised and offered in schools. This will continue to be a focal point as we work to fight childhood obesity and bring the attention back to real, and better, foods.
The Coombs Family Farms Difference
We support the commitment to rely on pure foods, such as organic maple syrup  and organic maple sugar. These are delicious in all your recipes – sure to satisfy your children and your entire family. Look to Coombs Family Farms products for all your 100% real maple syrup varieties and maple products. We'd love to hear how you are encouraging your children to eat healthier on our Get Real Maple Facebook page. See you there!
References:
http://www.cnn.com/2014/02/25/health/lets-move-anniversary-progress/
http://www.cdc.gov/healthyyouth/obesity/facts.htm
http://www.huffingtonpost.com/dr-mark-hyman/high-fructose-corn-syrup_b_4256220.html