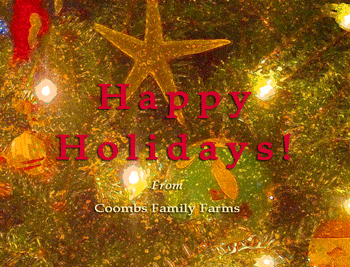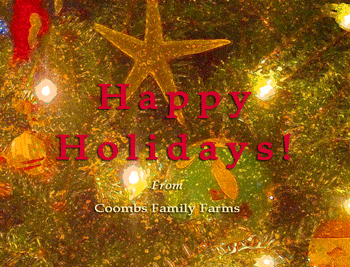 There is always that one night, poised on the tipping point between summer and fall, when you need that blanket. In that subtle shift, our minds transition from thoughts of beaches and watermelon slices to downhill skiing and steamy mugs of hot chocolate. We begin to get butterflies in our stomach in anticipation of the holiday season that is suddenly just around the bend. Once that reality sets in, visions of crisp cold mornings, cozy kitchens and plates piled high with pancakes caressed by maple syrup, begin to dance in our heads.
Maple syrup recipes you can really celebrate
What may be the best thing about organic maple syrup during the holidays is its versatility to please your palette for breakfast, lunch, and dinner. Of course, its ability to generate rave reviews from your special guests doesn't hurt either.
Many families like to kick off holiday gatherings with a celebratory breakfast, especially if it's the first time that out-of-town family and friends come together. Whip up homemade pancakes or waffles (real maple syrup will truly transform the taste of your batter so add a scosh), and serve with plenty of soft butter and a jug of 100% pure maple syrup. Other fixings such as scrambled eggs, fresh fruit, bacon, and hot coffee make the meal perfect.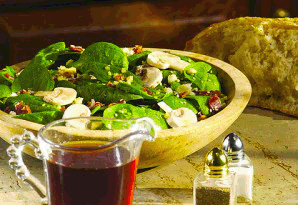 Once you are full of heaping stacks of pancakes and good conversation, you'll be ready to tackle your main event menu. (Don't worry – you can have a maple spinach salad later if you get hungry before dinner). While you may have plenty of wonderful holiday recipes up your s
leeve, consider this sample maple-inspired meal ensemble:
A beautifully rich maple glazed ham served with a platter of maple mustard glazed potatoes and brussels sprouts and accompanied by an overflowing basket of freshly baked maple cornbread and sweet butter. Oh, and if that wasn't decadent enough, we will finish this meal with a "chocolate devastation cake."  You can even make some maple whipped cream as an over-the-top cake topper! 
However, it's not just food that's made better by maple syrup! You can create some pretty amazing maple drinks. Here's some inspiration to get you started…
Maple Bacon Martini (YES – we said bacon!) 
2 oz Vanilla Vodka
1/2 oz Coombs Family Farms Maple Syrup
1 1/2 oz Half & Half
Slide of fully cooked bacon
Add Vanilla Vodka, Maple Syrup and Half & Half to cocktail shaker filled with ice. Shake and strain into chilled martini glass. Garnish with bacon. Enjoy!
Or, check out this delicious adult beverage idea from Vermont Distillers:
Metcalfe's Maple Mudslide
2 oz Metcalfe's Vermont Maple Cream Liqueur
0.5 oz Vodka
0.5 Coffee liqueur
Crushed Ice
Blend ingredients and swirl with chocolate syrup or a shaved chocolate garnish.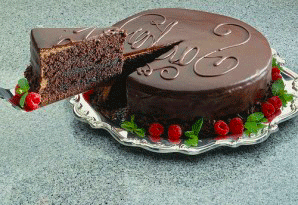 Really, the possibilities for maple syrup recipes are endless. We continue to put the best of the best on our Coombs Family Farms' Maple Recipes page, and we'd venture to say that you have some pretty impressive maple-inspired holiday recipes, too. No matter what you decide to cook for your upcoming holiday event, we can assure you that maple will help make it unforgettable!
Stock up on Coombs Family Farms maple syrup before the holidays!
Stock up on all your favorite Coombs Family Farms maple products now so you'll be prepared to host all of your special holiday events in culinary style. Head to our online Amazon store for your favorite maple syrup grades as well our maple sugar, and maple candy – all of which make for great holiday gifts, too!  Give us a call at 888-266-6271 or email us if we can help make your holidays a little sweeter this year!