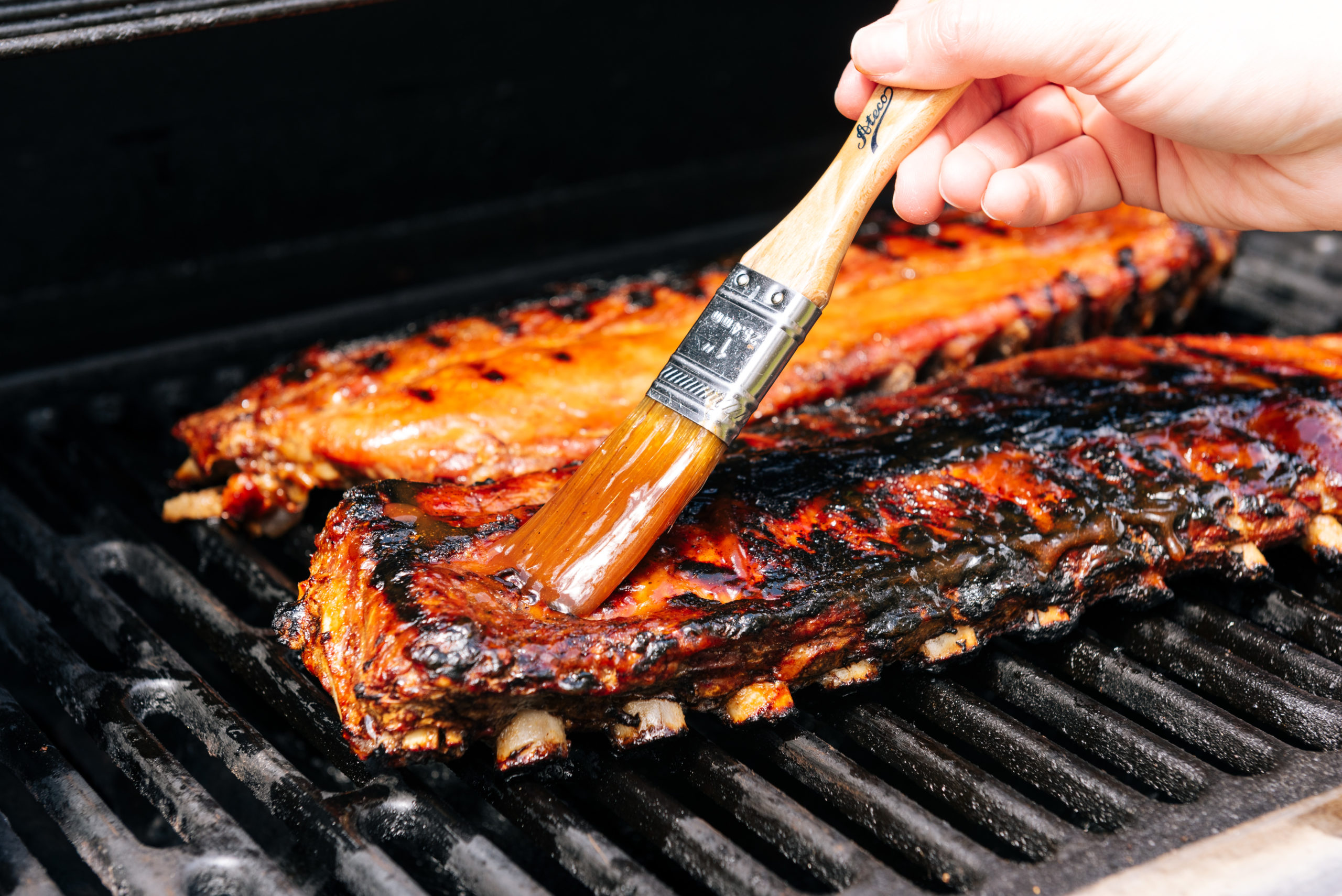 Celebrate National Barbecue Month with Maple in May
Coombs Family Farms, a seventh generation producer of pure maple and a champion of small family farms, today issued a reminder to barbecue aficionados, pitmasters and smokers everywhere: Maple Makes Barbecue Better.
National Barbecue Month in May was founded to encourage outdoor cooking. Since then, barbecuing and grilling have increased in popularity in patios and parks across the U.S. This year, with cabin fever and quarantine, barbecue season is more important than ever. Many home cooks already have pure maple in their pantries and are ready for another home cooking project.
Barbecue recipes and trends have evolved over the years, vacillating from spicy, smoky, sweet or tangy depending on region and preference. While brown sugar and honey can provide sweetness, Coombs Family Farms brings an earthy rich taste that only pure and organic maple can. Maple works well in sauce, marinade, and glaze for meats, fish and vegetables. Coombs Family Farms recommends Maple Glazed Baby Back Ribs, Sweet and Spicy Maple Baked Beans and Grilled Maple Mustard Salmon. Fresh greens with Maple Dijon Vinaigrette and Maple Cornbread can round out a delicious meal on or off the grill. Maple Mint Sun Tea washes it all down, with a Maple Mojito or other Maple Quarantini-style cocktail for the adults. For serving suggestions and recipes, visit https://www.coombsfamilyfarms.com/grilling/.
Grilling gadgets are a thing, too. The latest barbecue tools such as baskets and brushes, thermometers and tongs, are in high demand. Simmering sauce can be messy enough. Barbecue aficionados look for ease of use and precision while tending fire.
Coombs Family Farms Maple Stream, the first spray-able maple syrup, is a contender for this year's best barbecue accessory. Coombs Family Farms Maple Stream comes in a 7-oz recyclable can that streams out mess-free, portion-controlled organic maple syrup. At the push of a button, Maple Stream dispenses just the right amount of Organic Grade A amber color and rich taste maple syrup, for indoor or outdoor cooking, with no refrigeration. Coombs Family Farms Maple Stream is available nationwide with a suggested retail price of $7.99.
Like all Coombs Family Farms products, Maple Stream contains pure maple sourced from more than 3,000 small family farms across the North East who share the Coombs commitment to environmental stewardship, sustainable forestry, and quality.
About Coombs Family Farms
For seven generations, Coombs Family Farms has produced great-tasting, 100 percent pure and organic maple syrup. Coombs Family Farms sources maple from over 3,000 small family farms that share a commitment to quality, environmental stewardship, and sustainable forestry management. As the number one organic maple brand in the country, Coombs Family Farms takes pride in working with farmers throughout the North East. For further information visit www.coombsfamilyfarms.com. Coombs Family Farms is also on Instagram and Facebook @coombsmaple.
Media Contact:
Elizabeth Horton
SimmerPublicRelations@gmail.com
(207) 838-0084