Maple Recipes—
you'll fall in love with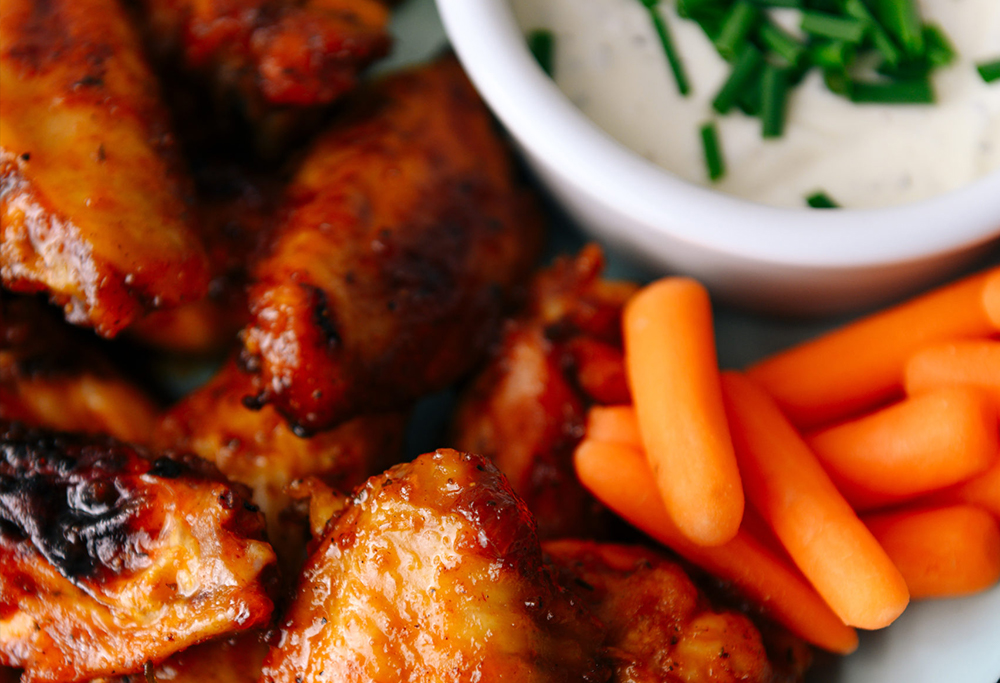 Maple makes Autumn more delicious.
The leaves are changing. And with the seasonal shift, our appetites move over to comfort food. Nothing brings the flavor out in these favorite dishes quite like organic maple syrup. So, read up and eat up—Fall is a season to celebrate.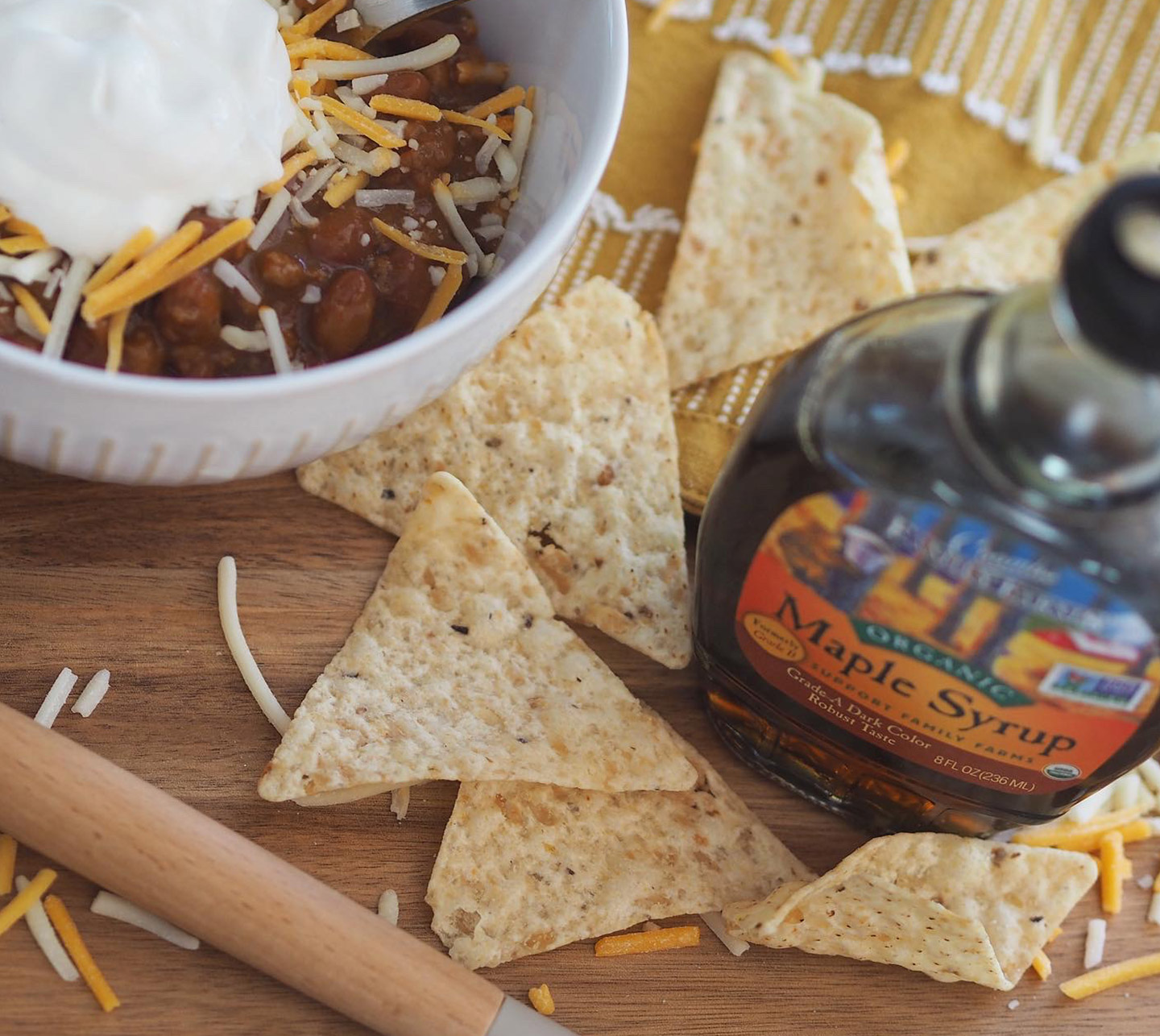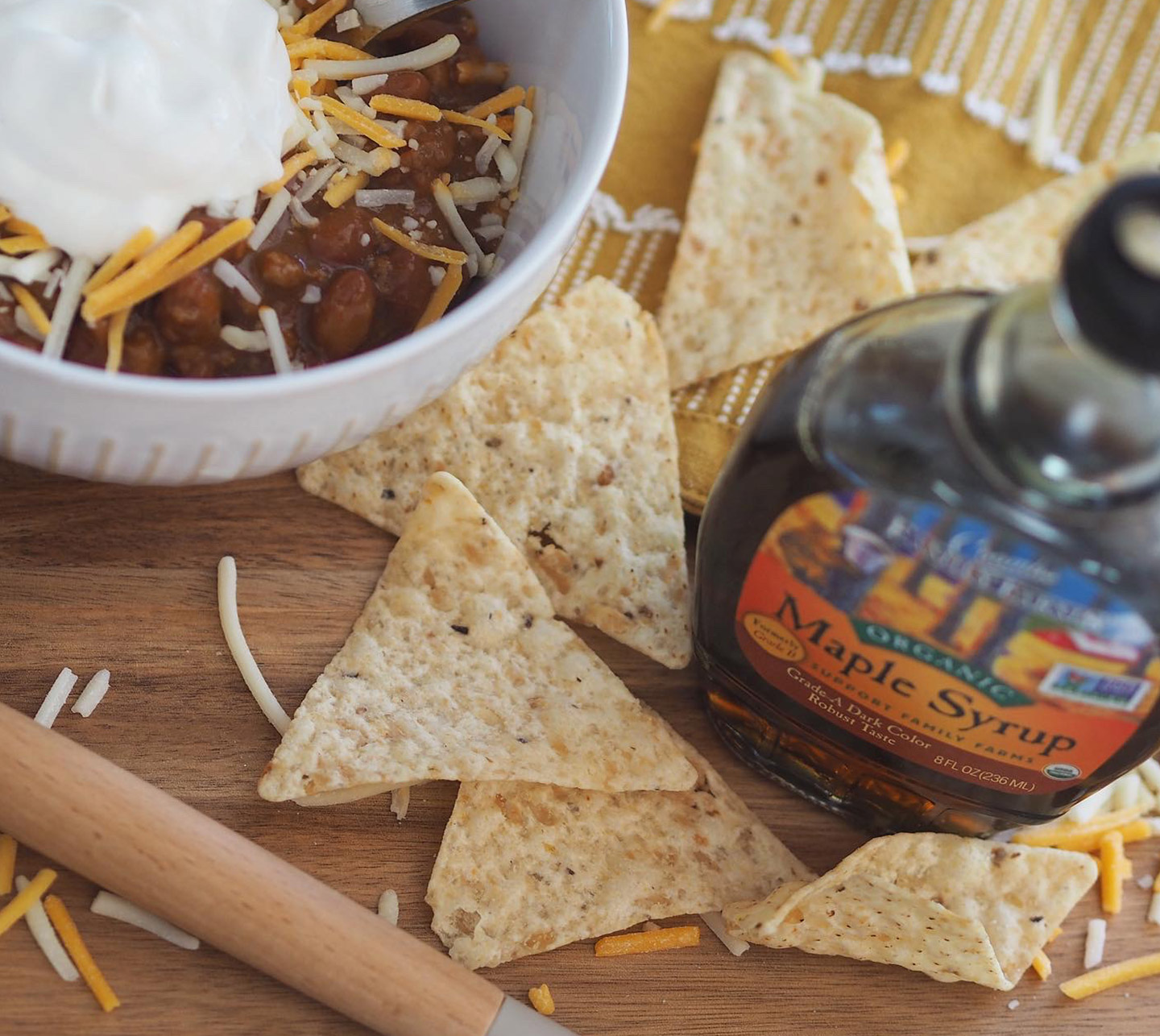 Do you have a favorite
family chili recipe?
Our "not-so-secret" ingredient is 1/4 cup of maple syrup 🍁 – it adds just the right amount of sweetness to balance out all the spices.
Another favorite chili hack around here is garnishing with a dollop of maple infused sour cream. Simply mix a tablespoon of maple into 1/2 cup of sour cream and use as garnish on chili, baked potatoes, and all your other comfort food favorites.