Your Secret to Success—
Maple Makes
the Cookout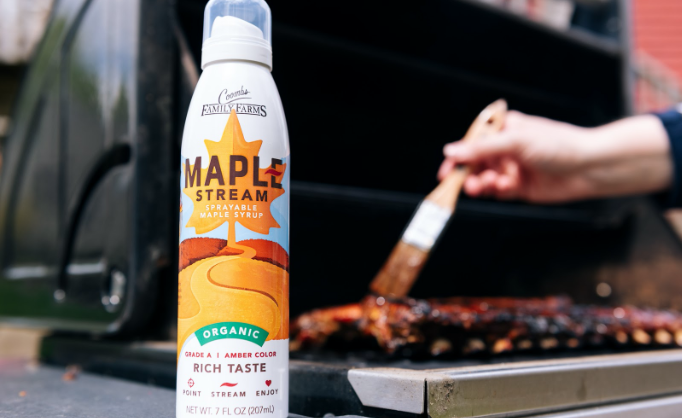 Fire up the grill and feast
with Coombs Family Farms
It's national grilling month and yeah, we've earned this one. With summer in full swing, there's no better way to celebrate the spirit and flavors of the season than with a good old-fashioned barbecue. Whether you're a charcoal champion, propane purist, or smoker savant, there's one ingredient that's sure to up anyone's grilling game—pure organic maple.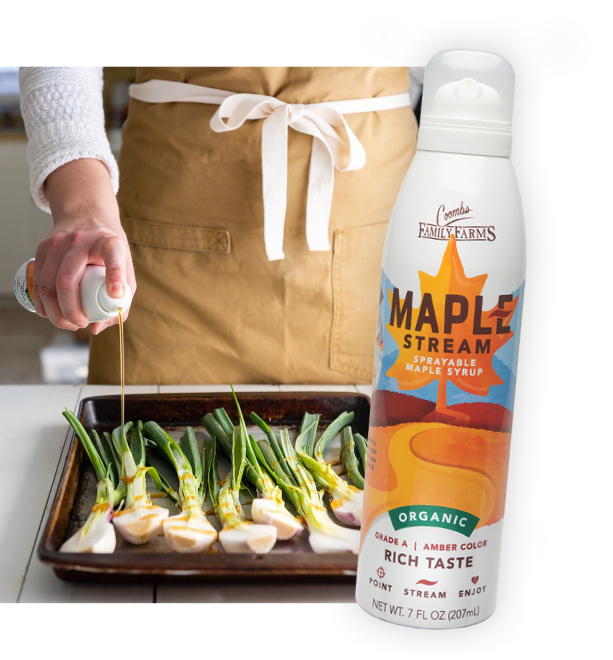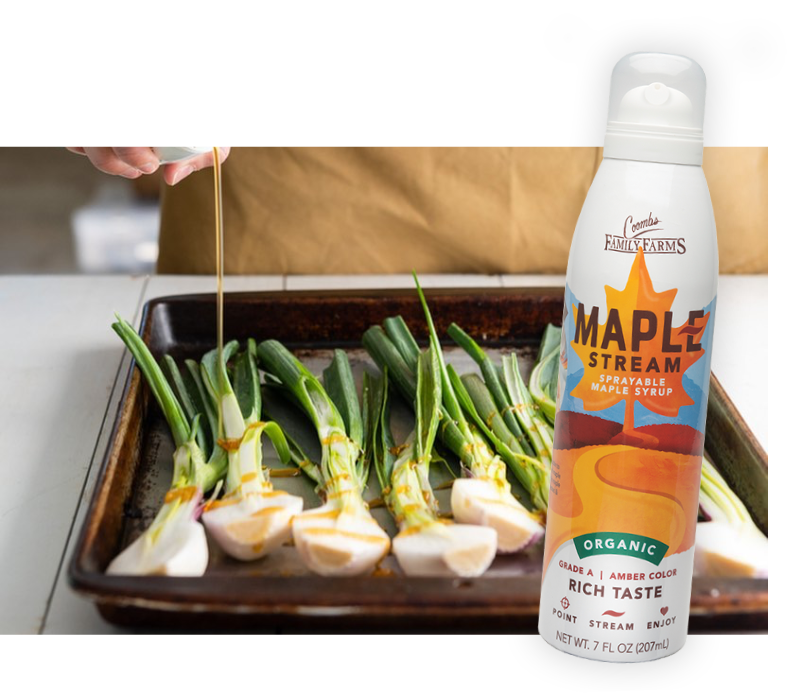 The season's hottest grilling tool
Coombs Maple Stream is the perfect way to add depth to your grillables and flavor your sippables.
Coombs Maple Stream is your go-to gadget for adding the perfect touch of sweetness to summer cookouts. At the push of a button, Maple Stream allows you to add just the right amount of Organic Grade A amber maple syrup with no sticky mess. Just point, push, and maple away. The season's hottest grilling tool is right in your pantry.