As a child, traveling with my father from shop to shop distributing our maple syrup was a treat. The father and son time, the adventure, and the casual meetings with farmers and customers who made my family's livelihood possible. Being able to walk into the woods and check taps during sugaring season, help close friends carry syrup in metal buckets from their trees into their sugarhouse, and to to taste our results with a table of delicious food and grateful recipients. I continue to be inspired by this way of life. The pleasure each season brings and the opportunity I have at Coombs to foster a learning environment for sustainability.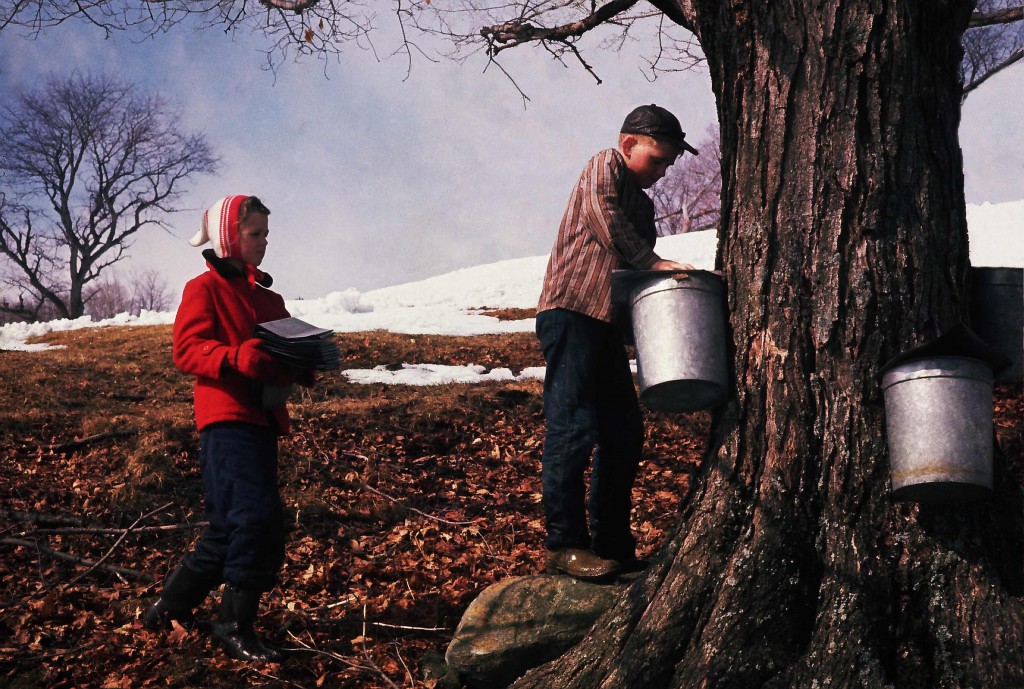 Coombs Family Farms is committed not just to the future of small family farms, but also to the future and health of our forests and environment.  We tap conservatively, and do not use pesticides. My grandfather, Robert Sr., always said, "There are no shortcuts to creating pure maple syrup – we do right by the forest and it'll do right by you."
To this day, Coombs Family Farms still works with many of the same maple trees my great, great-grandparents once tapped. Some of the trees are now more than 300 years old, one nearly 20 feet  in circumference.
Photo Bascom Family Archives.