With the holidays approaching, we wanted to let customers know our schedule.  With Christmas falling on a Sunday this year, be sure to leave enough time for your gifts to get from Alstead, NH, to your destination. Below is a map indicating the last possible days to order in time for delivery by December 24th for each region in the US.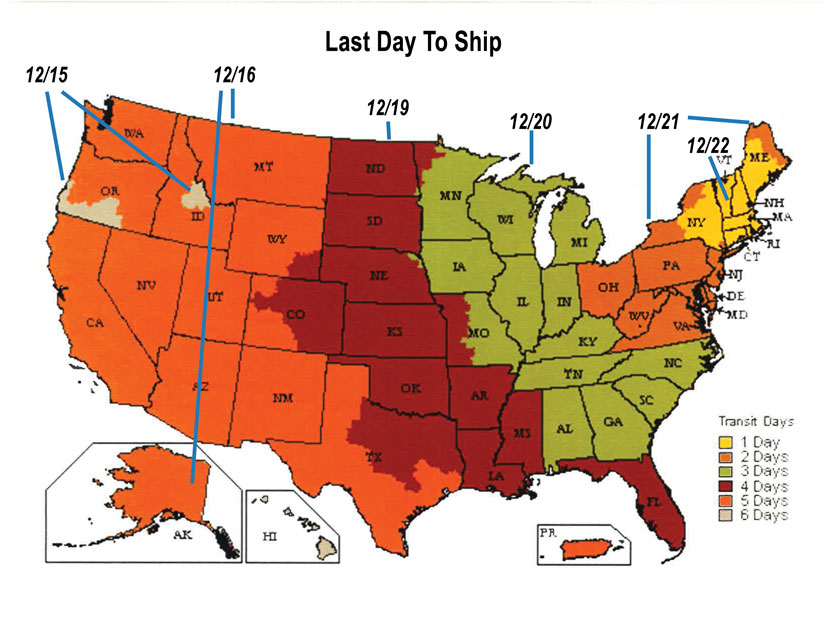 Thanksgiving:
Thursday, November 24th and Friday, November 25th, no shipping.
Christmas:
Monday, December 26th, no shipping.
Inventory:
Thursday, December 29th , Friday December 30th, inventory -no shipping
New Year's:
Monday, January 2nd, 2017, holiday, no shipping.
Be sure to place your orders in time to have those delicious maple candies in stockings on December 25th!