In just about three weeks it will be National Waffle Day.  The "holiday" marks the anniversary the first patent for a Waffle maker issued to Cornelius Swartwout on August 24th 1869.  It was not until 1911, however, when General Electric produced its first electric waffle iron, with the help of Thomas J. Steckbeck.
No reason to wait till the 24th to enjoy waffles!  These recipes are proof, waffles are good anytime of the day. Emeril Lagasse's Waffle Iron Reuben Sandwich could be your next lunch.  For dinner, we have you covered there with Serious Eats Maple Sausage Breakfast Casserole.  Need another dinner option?  What about (fried) chicken and waffles?  If you are not already familiar with this dish, check out all the locations where it is commonplace.
Want a simple buttermilk recipe for breakfast, Add a Pinch is happy to help us oblige. Just visit this site for recipe.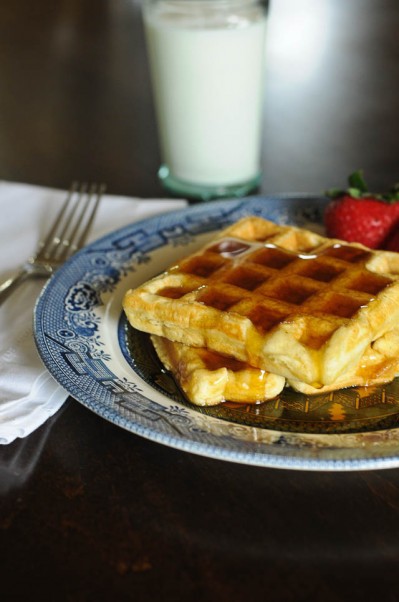 Photo credit AddaPinch.com.